The Logs & Monitoring tile uses all search features of the backend (i.e. pagination or filtering).
On the left-hand side, you can set filters.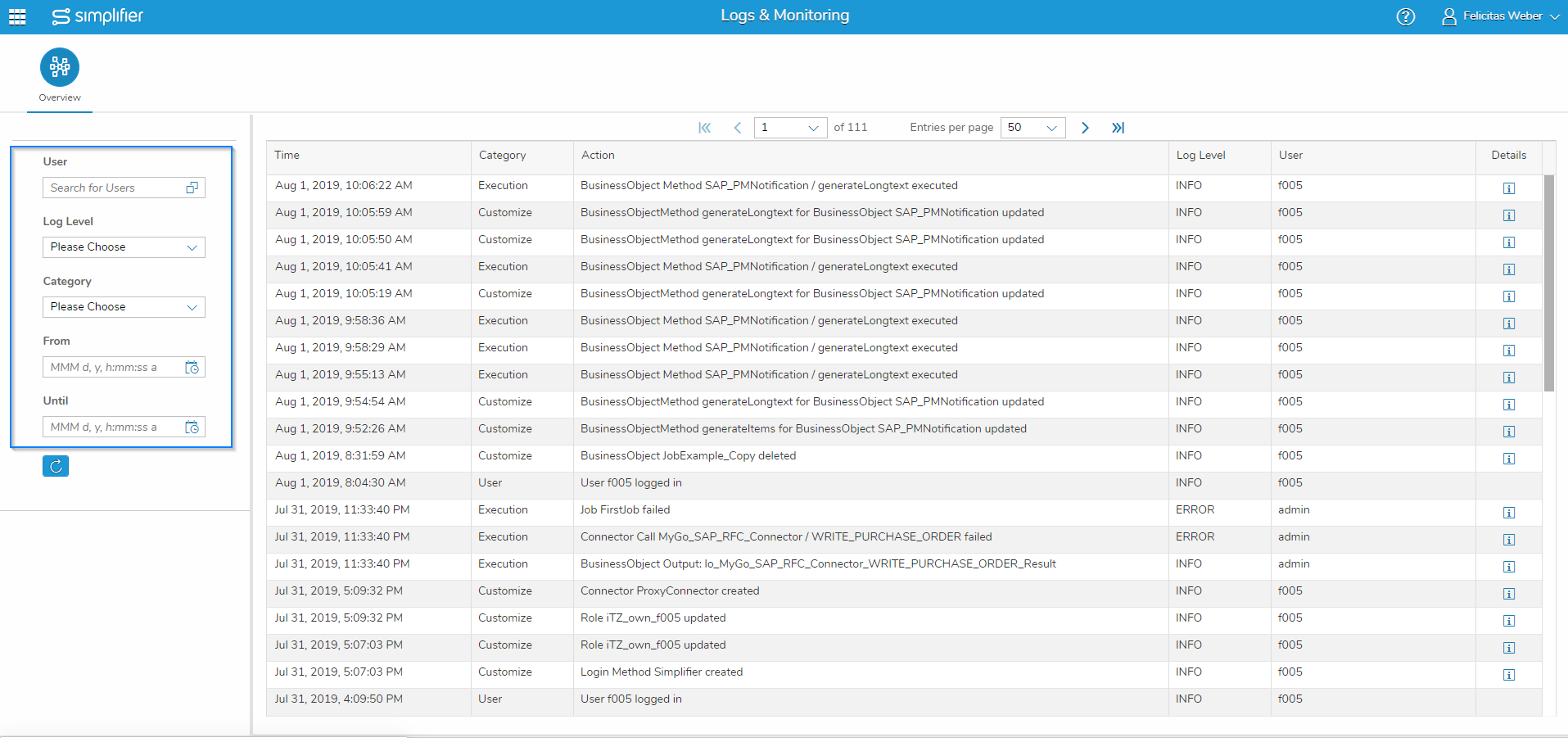 You can choose between the following filters.
Filter
Function
User
Filter for specific user actions
Log Level

Filters based on the severity of the message:

DEBUG, INFO, WARNING, ERROR, CRITICAL

Category

The categories:

System, Execution, Customize, User, Mobile

From
From Date
Until
Until Date
In the Logs on the right-hand side, you can click a detail button, which will open further information.