In the overview, select the entry of the transport that you want to transport.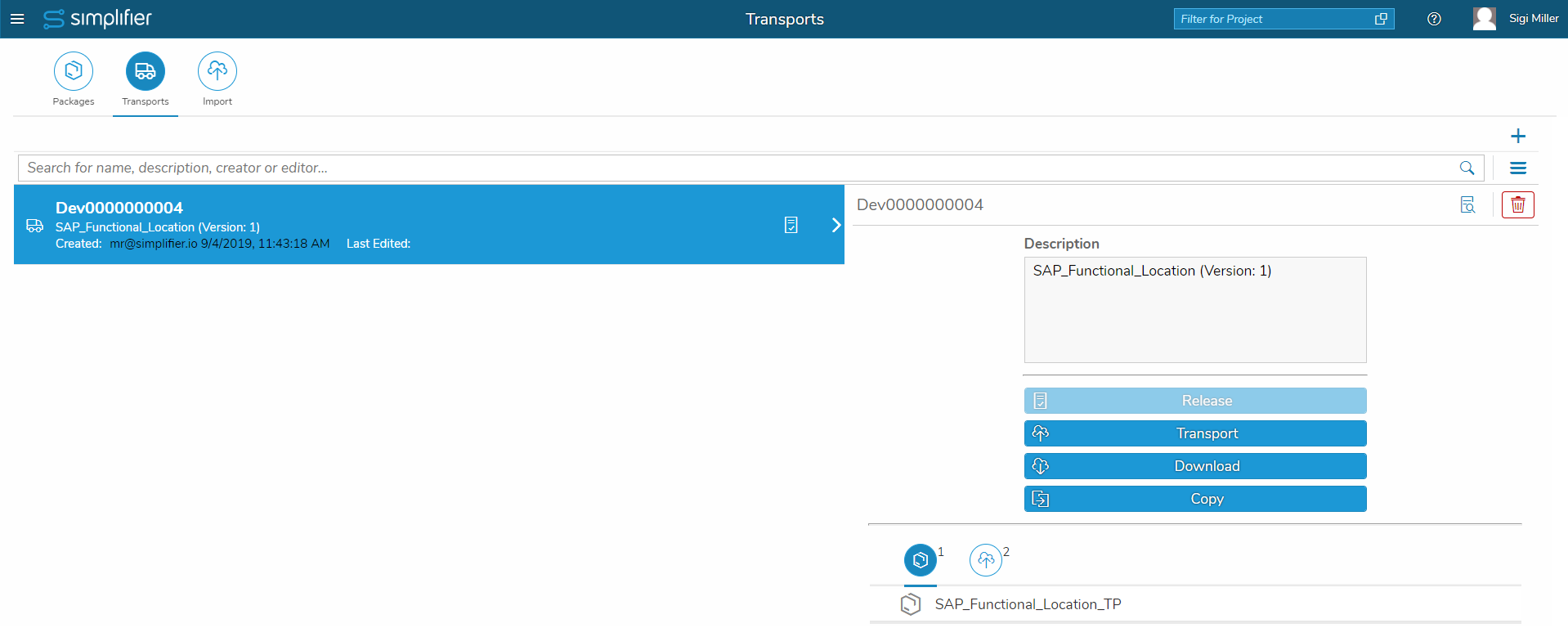 By clicking on transport on the right, a pop-up opens.
Select the Target Instance and the Strategy (Overwrite or Don't Overwrite).  Authenticate with your username and password of the target instance.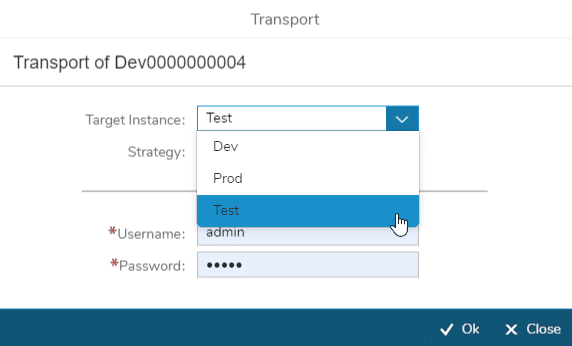 Click on OK and wait a moment until the transport is finished.
After the remote transport is finished, you see an overview of all imported artefacts and possible failed imports.